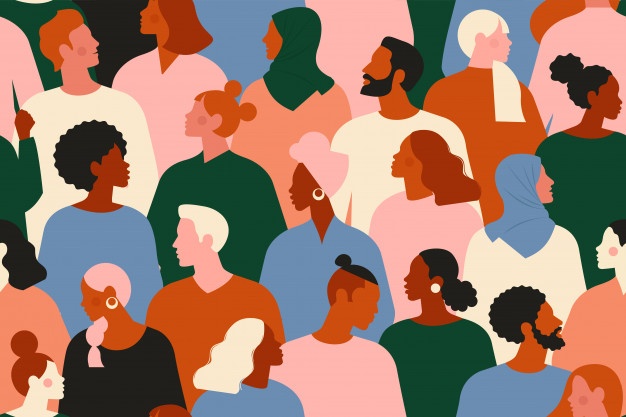 Infosec Diversity
We are a community of diverse infosec professionals and students, with different educational and linguistic backgrounds, greater neurodiversity, and greater ethnic diversity.
Explore Us
Our Aim
As Diversity and Equity are essential in cybersecurity, we want to tackle and address the skill shortage in the infosec field. Help people envision that through Inclusion and a multicultural workforce, we can build resilient teams. We want to harness the energy of different views and experiences towards building a powerful community.
How We Encourage Diversity
We encourage talks and experience sharing as a mode to understand the current diverse quotient. Creating a comfortable atmosphere where everyone can speak their minds and stay curious. Making them stay up to date with the latest trends and innovations in the field of security.
How Can You Help
Collaborate with us and help create a buzz around diversity and inclusion in the workplace. Help recognize diverse professionals doing their best in the field of security and making them a part of our growing community. Follow and subscribe to our channels on LinkedIn, Facebook, Twitter, and YouTube.

InfosecDiversity | InfosecGirls Mentoring Program
InfosecGirls | InfosecDiversity mentorship program aimed to encourage and support more professionals and students for a bright and rewarding career in the field of Information Security. We started our first batch of mentoring programs on 25 July with 35 mentors and 64 mentees. The program ran for over 2 months with the cooperation of our mentors and mentees on the renowned 'Mentornity' Platform. The weekly agendas are listed as follows:
#Week 1: Schedule Setup and Goal Setting
#Week 2: Personal Branding
#Week 3: Cyber Tech Talks and Importance of Soft Skills
#Week 4: Networking
#Week 5: Job Interview Application and Preparation
#Week 6: Reflection and Round Table Discussion
Note: The next batch of mentoring program will start in November. Stay tuned!
Glimpses
of Mentoring Program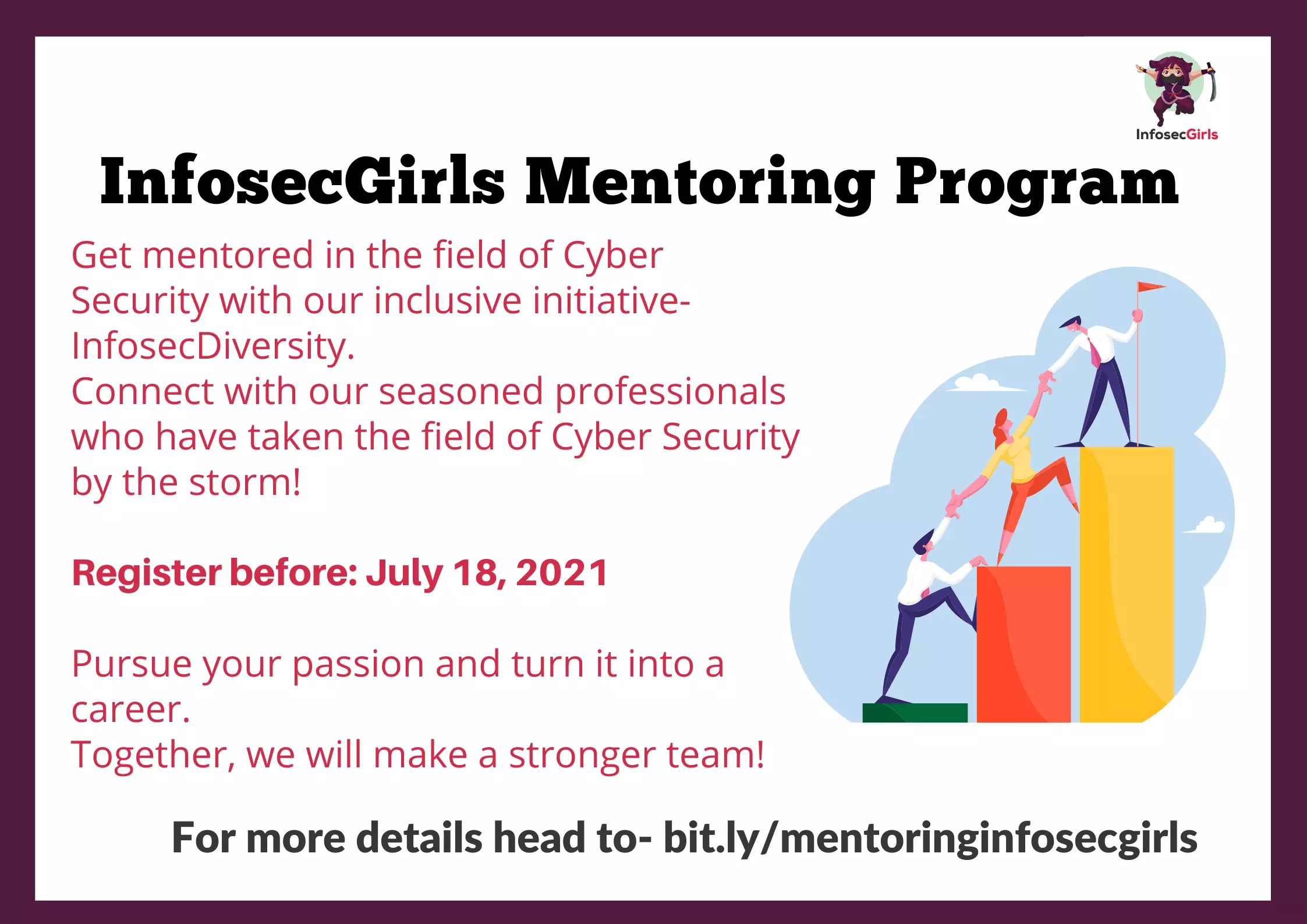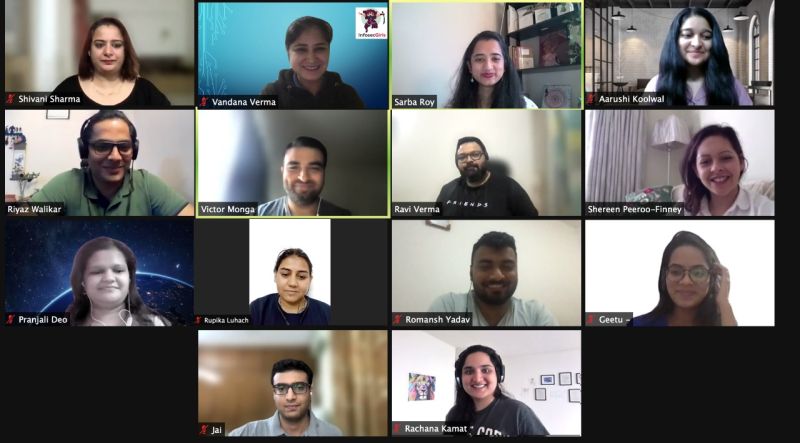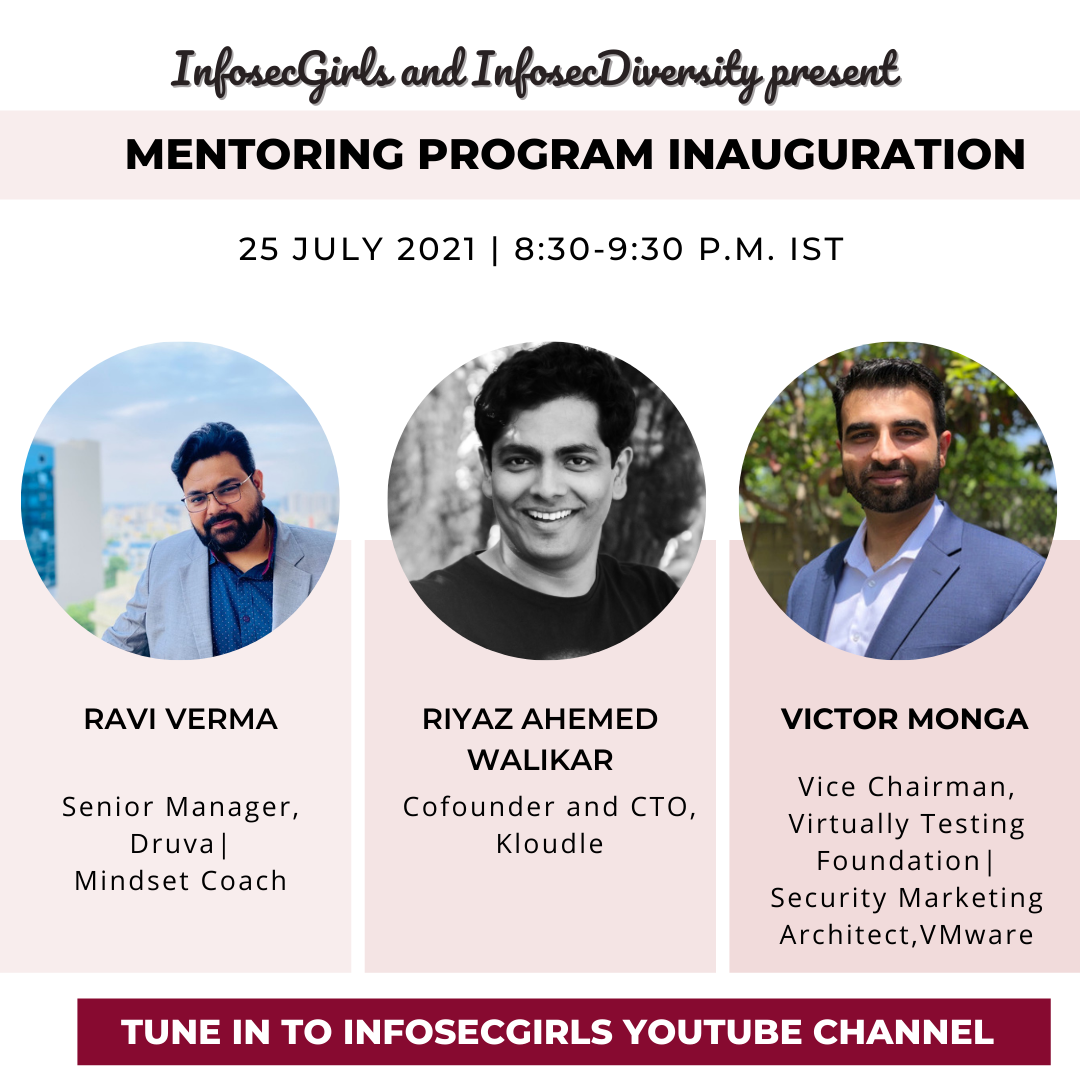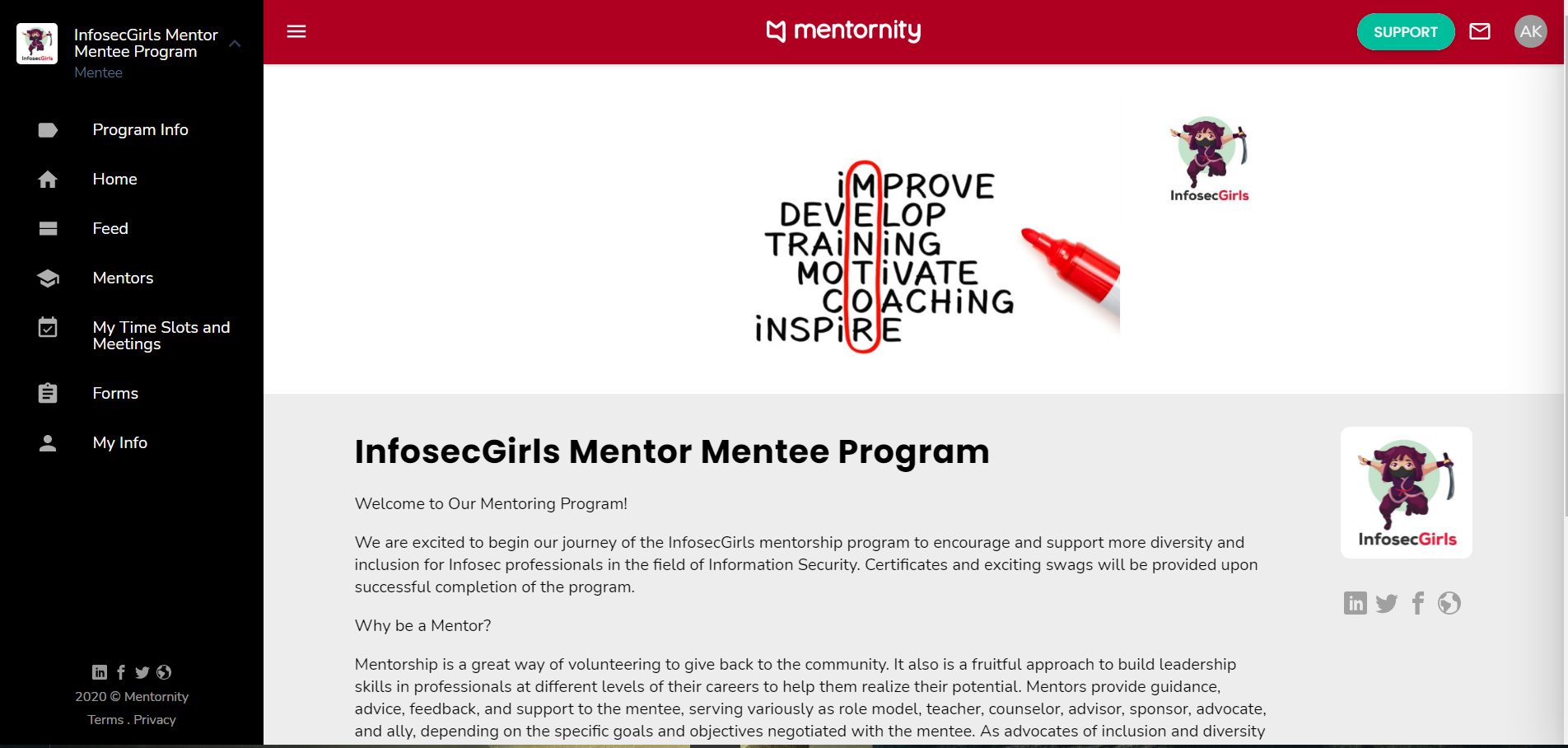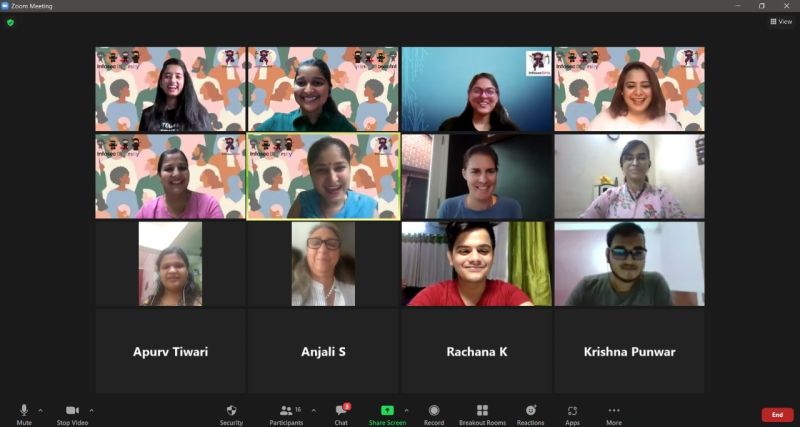 Follow us on our social media handles to stay updated about our latest initiatives and events!